YAMANDU COSTA TRIO – November 2020 
"Musicians of this caliber that make you fall out of your seat come once in a generation."
– La Presse Montreal 
Yamandu Costa – 7-string guitar 
Guto Wirtti – bass 
Richard Scofano – bandoneon
The above quote was made after a spectacular performance at the 2019 Montreal Jazz Festival. This trio led by world renowned guitar virtuoso Yamandu Costa made their debut at the prestigious jazz festival and then played a few select dates in New York and at Vail Jazz. After these highly successful concerts, the trio returns for an extensive North American tour in November 2020. 
Yamandu Costa, a 3X Latin GRAMMY nominee, is a spectacular 7-string guitarist and composer who makes music with soulful passion, playful grace, and stunning virtuosity that has transcended the borders of Brazil and become universally acclaimed around the world. Born into a musical family in Rio Grande do Sul, he began to play at age 6 and learned a staggering variety of styles like choro, South American folk, tango, milonga, chamamé, indigenous genres, and jazz – an eclecticism that marks his virtuosity and makes his technical skill far more striking and instantly accessible. Many musicians have invited Yamandu for live projects and recordings including Bobby McFerrin, Richard Galliano, Doug de Vries, Gilberto Gil, Toquinho, João Bosco, Ney Matogrosso, Marisa Monte, Renato Borghetti and many more. Yamandu has recorded 14 CDs and 3 DVDs, and has also performed as featured soloist with the Brazilian Symphony Orchestra, Symphony Orchestra of São Paulo, Calgary Philharmonic, and the Orchestre National de France. 
Joining Yamandu on stage will be two outstanding musicians: Guto Wirtti on bass and Richard Scofano on bandoneón. A superlative master of his instrument, Scofano was born in Paso de los Libres, Argentina, and is the descendant of three generations of musicians. Beyond his renowned, stunning virtuosity, musicality and sensibility, Scofano is also an accomplished composer, arranger, and musical director. He composed original works for bandoneón and orchestra that were performed in Chicago and Buenos Aires. Bassist Guto Wirtti is also a native of Rio Grande do Sul and has been friends and collaborator with Yamandu Costa for many years. He is one of the most respected and in-demand musicians in Brazilian music today, having worked with João Bosco, Chico Buarque, Leo Gandelman, Hamilton de Holanda, Ed Motta, Milton Nascimento, Jorge Ben Jor, among many others. Wirtti has performed on several albums with Yamandu including "Lida" (2006), "Ida e Volta", "Continente" (2013), "Bailongo" (2014) and "Recanto" (2017). 
Don't miss this incredible opportunity and contact us today!
Gene de Souza – Miami 
gene@braziliannites.com
Patricia Leao – Los Angeles 
shows@braziliannites.com
Past tours
Brazilian Nites is proud to represent top-level Brazilian artists to perform in North America:
The mission of Brazilian Nites is to offer premium Brazilian artists and bands the opportunity to perform at prestigious venues, clubs and festivals in North America. Brazilian Nites aims to be more than just a booking agency. Aside from negotiating concerts and tours for the artists, we also provide consulting services in regards to important matters like work visas, tax requirements, press materials, sponsorship opportunities and more. With our experience we prepare Brazilian artists to tour North America.
Brazilian Nites aims to provide Brazilian artists the opportunity to have a real, high quality North American tour, and offer promoters, venues and festivals the opportunity to present an amazing array of talented Brazilian live music acts.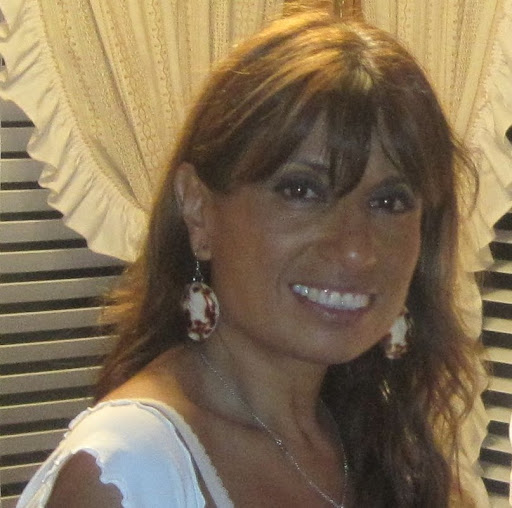 Patricia Leão is one of the most recognized and respected promoters of Brazilian artists in the United States. Based in Los Angeles, she produces two of the most well known Brazilian events in North America: Brazilian Carnival on the Queen Mary, and the Brazilian Summer Festival. She has also produced concerts and tours with Caetano Veloso, Elba Ramalho, Djavan, Geraldo Azevedo, Olodum, Gal Costa and many more. Patricia has also provided consulting services for major companies like Goldenvoice, AEG Live and also 20th Century Fox for the film Rio 2. shows@braziliannites.com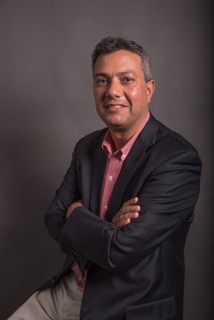 Gene de Souza has been an active champion of Brazilian and world music in South Florida for over 20 years. After earning a Bachelor's in International Relations from the University of Richmond, Gene came to Miami and started the award-winning Café Brasil Radio Show on 88.9 FM WDNA. He has produced concerts with many international legends like Caetano Veloso, Gilberto Gil, Manu Chao, Bebo Valdes, Paco de Lucia, Ivete Sangalo and hundreds more. Other activities include a weekly music column for Gazeta Brazilian News, and presentations about Brazilian music at schools and universities. Gene is on the board of the Brazilian International Press Awards, Centro Cultural Brasil-USA and a member of the Latin Grammy Awards – Brazil committee. gene@braziliannites.com